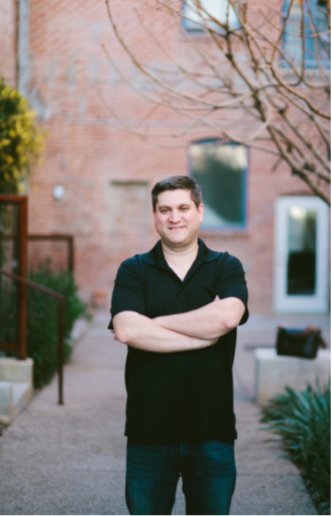 Speaking Engagements
Dr. Grandner is a leading expert and frequently sought speaker on the topic of sleep and health.
He has delivered lectures at some of the top universities in the world, given keynote addresses to professionals and business audiences, led workshops with elite athletes and trainers, educated patients and led group therapy sessions, and presented for groups from new moms to retirement communities.
He is dedicated to making the science of sleep and health accessible and useful to everyone, and he is an expert at tailoring a message to an audience.
If you are interested in having him speak at your facility or event, or appear on your show or podcast, contact him directly.
2020 Speaking Events and Conferences:
January 6: Campus Health, University of Arizona
January 11-14: Big Sky Sport Psychology Conference, Big Sky, MT
January 26-27, American Heart Association, Dallas TX
February 17: Vassar College, Poughkeepsie, NY
March 3-6: American Heart Association Epi/Lifestyle Conference, Phoenix, AZ
June 1: University of Memphis
June 23: Wellness Wednesdays, University of Arizona
July 13: Fitbit Health Solutions
July 15: DSM Supplements
July 23: Sleep Research Society
July 28: New York University
August 6: Sleep Research Society
August 11: Drug Free Sport
August 17: Sleep Research Society
September 4: Toronto Raptors
September 11: Society of Behavioral Sleep Medicine
September 15: American Sleep Apnea Association
September 22: Greystar International
October 5: Project Sleep / Sleep Advocacy Forum
October 28: Casper Sleep
October 29: Utrecht University / Eureka Institute
November 11: Society of Behavioral Sleep Medicine
November 12: International Association for Sleep Research in Gerontology
November 23: International Olympic Committee
December 4: Kemin International
2019 Speaking Events:
January 24: NCAA Convention, Orlando, FL
January 29: Big Sky Sport Psychology Conference, Big Sky, MT
February 4: Tucson Woman's Club, Tucson, AZ
February 13: Osher Life-Long Learning Center, Tucson, AZ
February 20: Piedmont Hospital, Atlanta, GA
March 13: Brain Health Week, Tucson, AZ
April 3: Nu Ro Psi Society, Tucson, AZ
May 8: Arizona Senior Academy, Vail, AZ
May 29: World Congress on the Basic Science of Exercise, Circadian Rhythms, and Sleep, Orlando, FL
May 30: American College of Sports Medicine, Orlando, FL
June 8: Sleep Research Society Leadership Workship, San Antonio, TX
June 9: Sleep Research Society, San Antonio, TX
June 9, 10, 11, and 12: Associated Professional Sleep Societies, San Antonio, TX
June 21: Sierra Tucson, Tucson, AZ
August 14: Tucson Veteran Affairs Hospital, Tucson, AZ
August 28: Fitbit CAPTIVATE Webinar Series
September 12: Society of Behavioral Sleep Medicine, Birmingham, AL
September 23: World Sleep Society, Vancouver, Canada
October 4: Social Epidemiology of Sleep Symposium, New York, NY
October 8: La Posada, Green Valley, AZ
October 25: Food and Nutrtion Conference and Expo, Philadelphia, PA
November 1: Hawaii Sleep Society, Honolulu, HI
November 7: Health Psychology, University of Arizona College of Science
November 19: Sarver Heart Center, Tucson, AZ
December 8: Major League Baseball Winter Meetings, San Diego, CA
December 10: Department of Medicine, University of Maryland, Baltimore, MD
December 11-12: Expert Forum, Developing and Disseminating a Care Pathway for Insomnia in Older Adults, Orlando, FL
Keep in touch!

Join my mailing list so that we can keep a dialogue going! I'll send you periodic updates, announcements and sneak peeks, brief articles, random thoughts, and links to some of the best stuff out there on sleep, health, and performance.

I'll also send you My 10 Best Sleep Tips to help you get your best sleep possible,