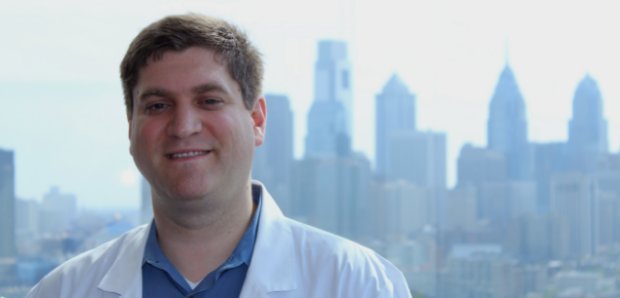 Healthy sleep is necessary for good health, and sleep is an important factor in cardiovascular health, obesity, diabetes, and psychological well-being.
Dr. Grandner is the Director of the Sleep and Health Research Program at the University of Arizona, Director of the Behavioral Sleep Medicine Clinic at the Banner-University Medical Center, and an Assistant Professor in the Departments of Psychiatry and Medicine in the UA College of Medicine and Assistant Professor of Psycology in the UA College of Science. He is Certified in Behavioral Sleep Medicine by the American Board of Sleep Medicine.
His research focuses on how sleep and sleep-related behaviors are related to cardiovascular disease, diabetes, obesity, neurocognitive functioning, mental health, and longevity. Current and recently-completed research projects were funded by the National Heart, Lung, and Blood Institute (NHLBI), the National Institute for Environmental Health Sciences (NIEHS), the American Heart Association (AHA), and the National Collegiate Athletics Association (NCAA).
He is currently studying how sleep patters are related to health and functioning, and the social, environmental, and behavioral factors that determine how we sleep. These studies involve population-level surveys, computer-based geospatial analyses (using GIS software), home-based assessments of sleep and health (using sleep diary, actigraphy, ambulatory blood pressure monitoring, etc.), and in-laboratory studies (using polysomnography, neurobehavioral performance testing, arterial tonometry, biomarker assessment, glucose tolerance tests, etc.). Find out how to become involved as a research participant or volunteer as a research assistant.
Another area of his work involves examining sleep and health at the community and population levels. This work aims to understand how sleep is experienced on a societal level, and how this plays a role in the bigger picture of health. Some of these studies in this area have explored relationships among sleep and age, sex, income, marital status, employment, diet, race/ethnicity, depression and other social and health-related factors. This work has utilized data sources such as BRFSS, NHANES, WHI, PHMC, NSF, ReGARDS, and others.
Regarding his educational background, while earning a Bachelor's degree in Clinical and Social Sciences in Psychology from the University of Rochester, he worked at the Rochester Sleep and Neurophysiology Research Laboratory with Dr. Michael Perlis and Dr. Donna Giles. He went on to earn a doctoral degree from the Joint Doctoral Program in Clinical Psychology at San Diego State University and the University of California, San Diego, working with Dr. Daniel Kripke at the Circadian Pacemaker Laboratory. He completed an APA internship with the Behavioral Medicine service at the San Diego VA Healthcare System and Outpatient Psychiatric Services at UCSD. He then went on to complete an AASM-accredited Behavioral Sleep Medicine Fellowship at the University of Pennsylvania, supervised by Dr. Philip Gehrman. This was part of a larger postdoctoral fellowship at the Center for Sleep and Circadian Neurobiology directed by Dr. Allan Pack. After completing his fellowship, he was appointed as a Research Associate in Medicine and then Instructor in Psychiatry at Penn. While at the University of Pennsylvania, he completed the Masters in Translational Research Program, studying inflammatory and metabolic function associated with sleep under the direction of Dr. Allan Pack and Dr. Emma Meagher.
He has published over 85 articles and chapters on issues relating to sleep and health appearing in journals including SLEEP, Appetite, Obesity, Sleep Medicine, International Journal of Obesity, and the Journal of the American Medical Association (JAMA). He serves on the Mental Health Task Force for the National Collegiate Athletics Association (NCAA) and works to help improve sleep and performance in professional and non-professional athletes. He is a regular lecturer on topics related to sleep and health for students, patients, corporations, and athletes, and has been invited multiple times to the National Institutes of Health (NHLBI, NIDDK, ODS), has served as an expert witness for civil, county, and federal cases, and has presented for the US Congress.
His research has been profiled in hundreds of national and international news outlets, including all major American outlets and news outlets in China, Vietnam, Brazil, Russia, India, Italy, the UK, and other nations. His work has been featured on the TODAY Show, BBC News, Dr. Oz, and other TV programs, magazines such as Men's Health, Women's Health, Health, Oprah, Shape, and Men's Fitness, and in newspapers such as USA Today, The New York Times, Los Angeles Times, Washington post and the Philadelphia Inquirer.
He has received awards and honors for his work from the Society of Behavioral Sleep Medicine, Sleep Research Society, American Academy of Sleep Medicine, American Heart Association, Population Association of America, Sleep Research Network, and other groups. He has also received two separate Outstanding Professor Awards (from the Department of Psychology and a student group) for his teaching of statistics.
Dr. Grandner maintains memberships with a number of professional organizations, including the American Academy of Sleep Medicine, the Sleep Research Society (where he is the past chair of the Communications Committee and currently serves on the Scientific Review Committee), the American Heart Association (where he serves on the Behavior Change Committee and the Lifestyle and Cardiometabolic Health Early Career Committee), and the Society of Behavioral Sleep Medicine (where he is a founding member, is past chair of the Website & Communications Committee, and currently sits on the Board of Directors). He helped found the Pennsylvania Sleep Society, served on its first Board of Directors and is a past President. Every March you can find him at the EPI/Lifestyle Council Meeting of the American Heart Association and every June you can find him at the meeting of the Associated Professional Sleep Societies. He has given dozens of lectures on topics related to sleep and health, and he is frequently sought as an expert on issues related to sleep.
For more information, see his CV.
For media and information requests, meeting requests, and consultation, contact Dr. Grandner.